The Museum's collection contains over 150 pieces, from large, animated commercial signs to one-of-a-kind artworks.
Most major pieces in the collection are exhibited at the Museum, though some are shown at satellite venues.  The Museum's displays vary according to programming and changing art exhibits. See Visit for all current shows and locations.  The Museum's collection includes:
Historic Philadelphia
Commercial Signs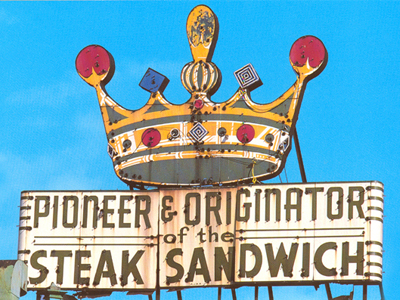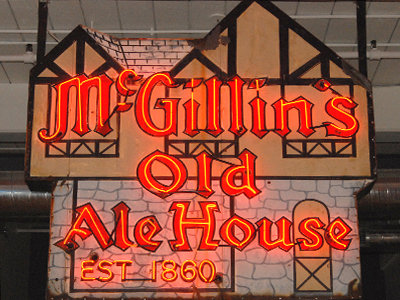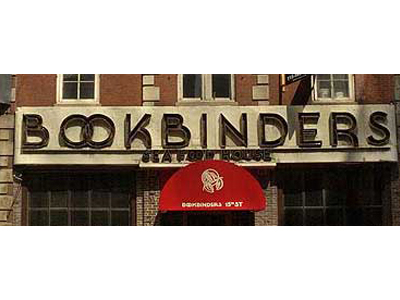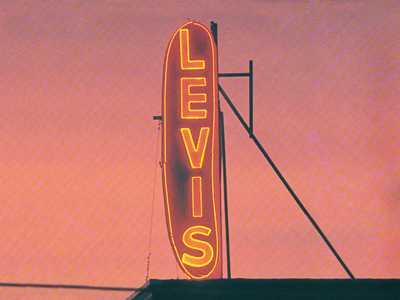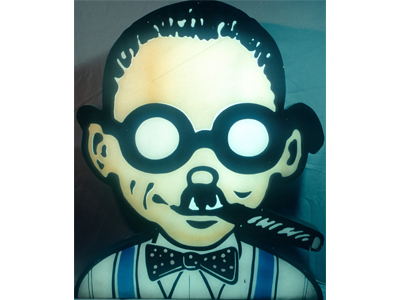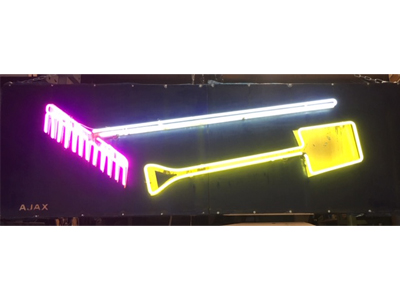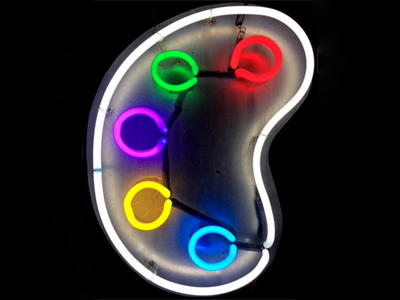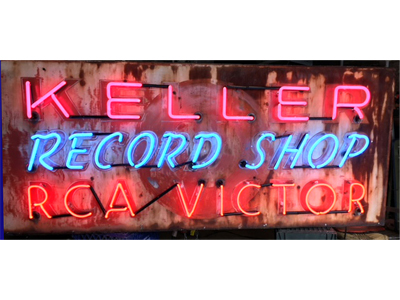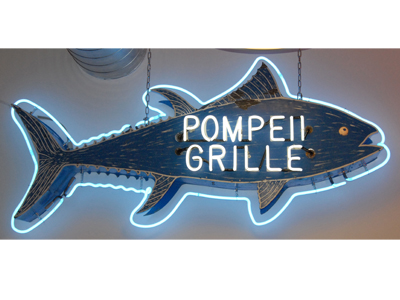 We are fortunate to have numerous signs from iconic businesses that were started in Philadelphia and surrounds. These include Pat's Steaks, Bookbinder's, Pep Boys, McGillin's Olde Ale House, Horn and Hardart's, and Levis Hot Dogs.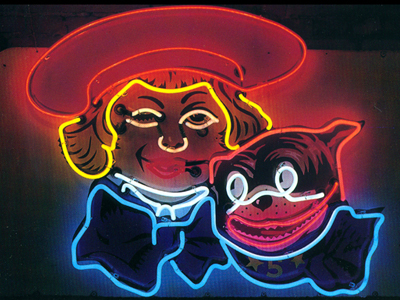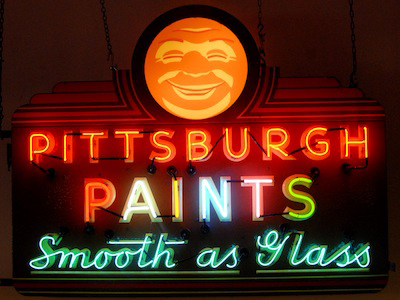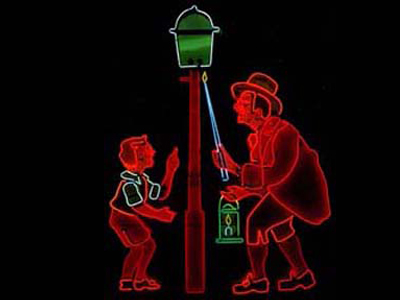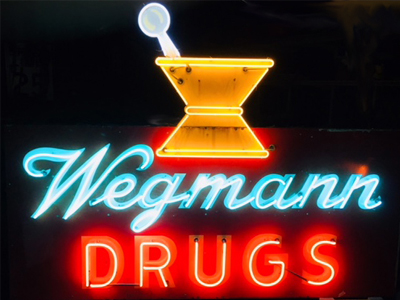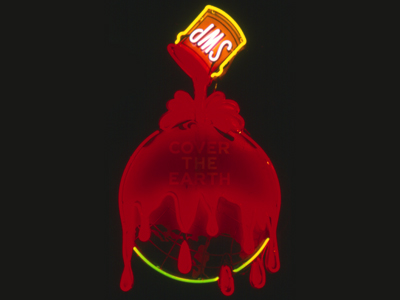 These national businesses had signs manufactured and displayed at locations across the United States, including Philadelphia. Such signs were often made in varied sizes and styles. Our collection includes GE, Buster Brown, Pittsburgh Paints, and many others.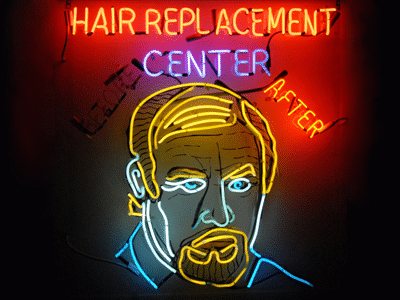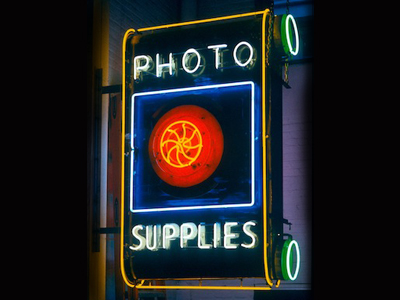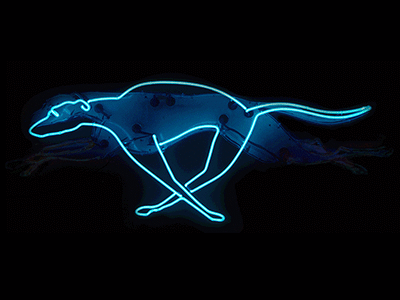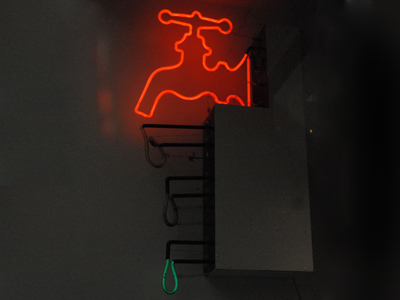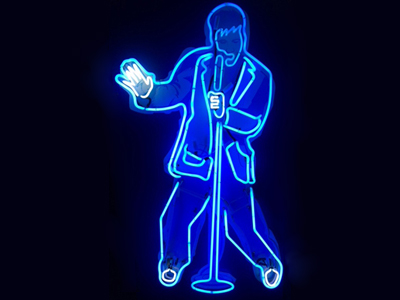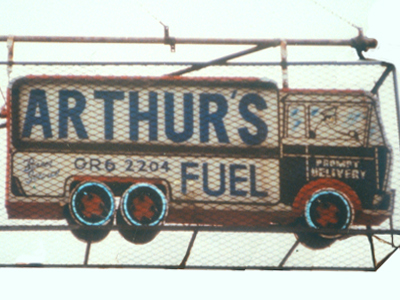 These represent the pinnacle of vintage neon creativity. Though today's electronic flashers make it easier to animate signs, such pieces are scarce. They were plentiful in the '50s when mechanical "fingers" sequenced neon transformers. Some of our most beloved signs depict a leg-shaking Elvis, a camera with shifting aperture, and a man fitted with a toupee.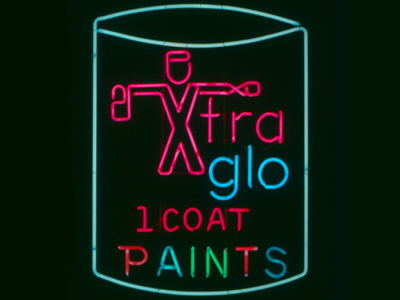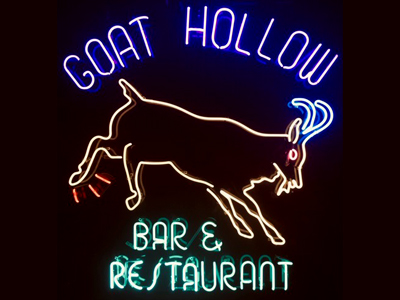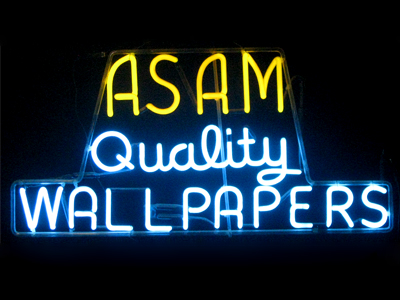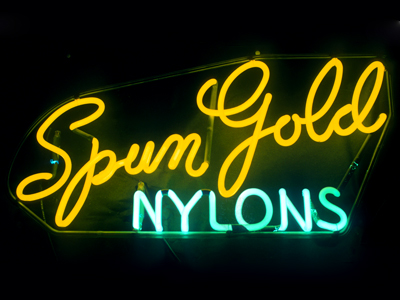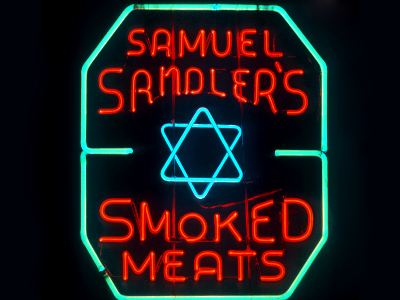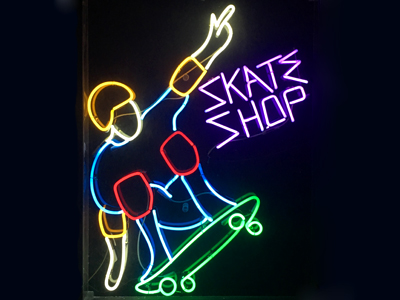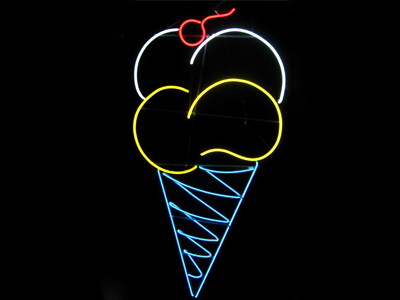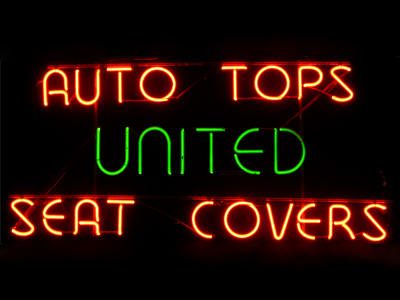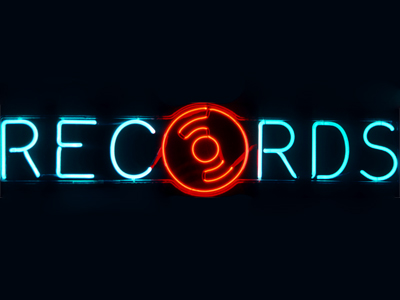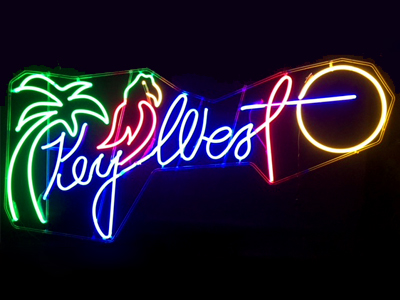 Manufacturers of cold cuts, paint, ice cream, and all manner of goods offered signs at a discount or free to promote products. Window signs were also used in urban storefronts to identify the business.
Point of Purchase
Displays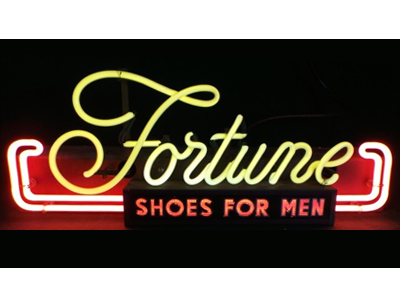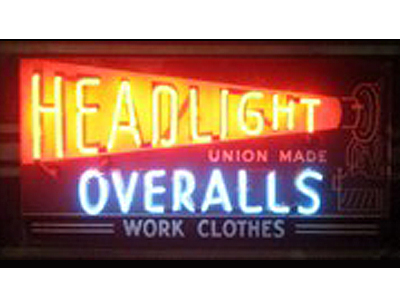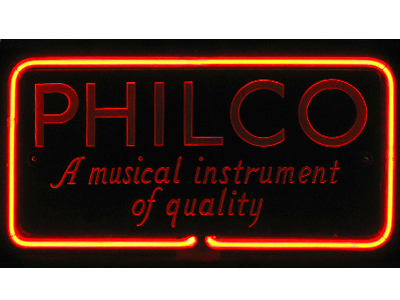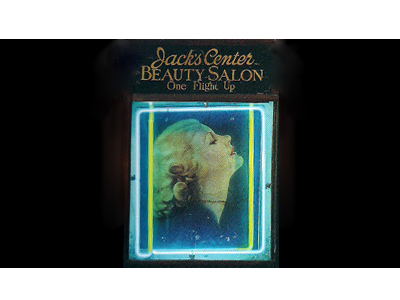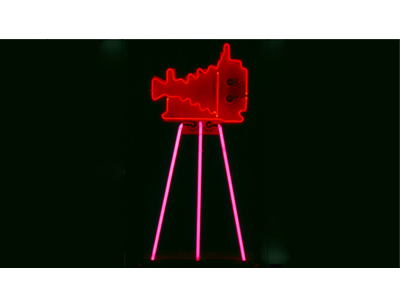 Similar to window signs, these pieces promoted products in window, counter, and shelf displays. They were typically more durable and expensive than similar sized window signs because of their metal and neon construction.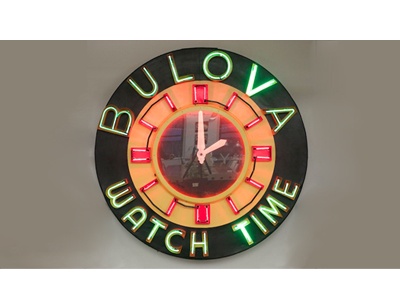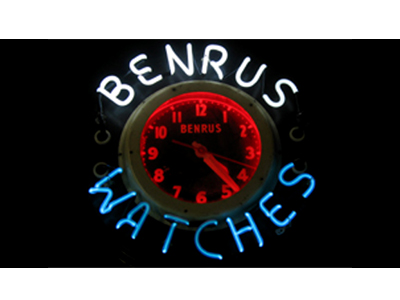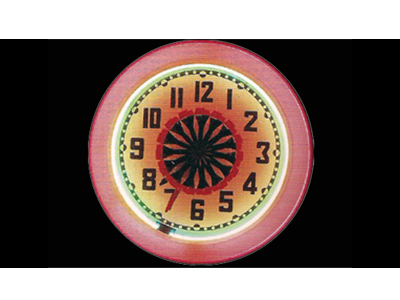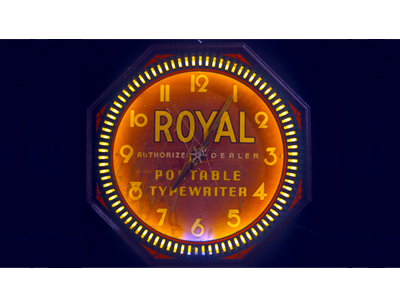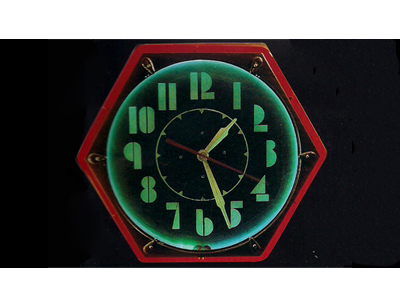 The museum owns several dozen clocks produced by a variety of manufacturers. The majority were made by two Ohio firms: Neon Products of Lima and Cleveland's Electric Neon Clock Company. Clocks were widely distributed throughout the U.S. between the 1930s and '60s.
Neon Art, Folk Art, &
Found Object Constructions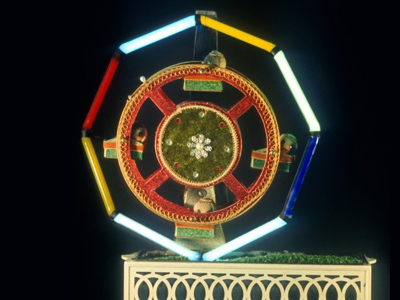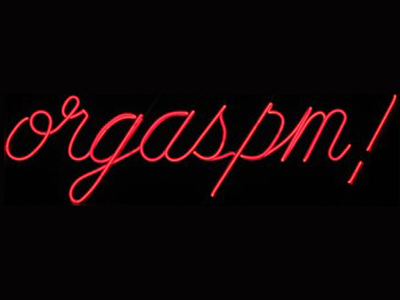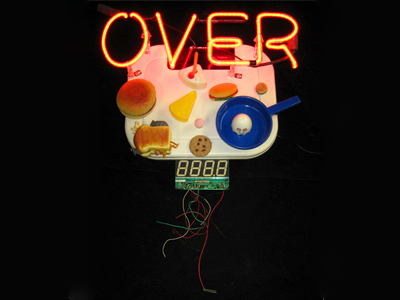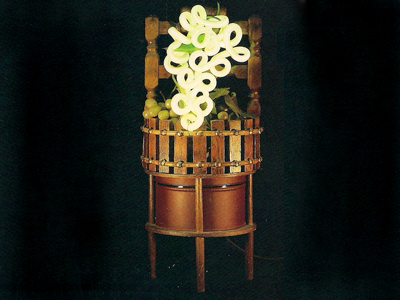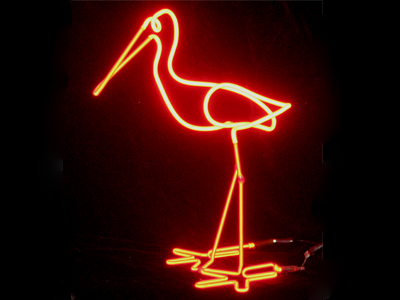 The collection includes works of fine artists as well as antique pieces by tube benders. These folk art sculptures were often combined with found objects. Many were made for holidays or for the bender's amusement.