The Neon Museum of Philadelphia exists thanks to your involvement and support -- from your stories and videos to your membership and adoption of signs.
Companies, institutions, and individuals can support the Museum through a one-time sponsorship, annual giving plan, or  honorary / memorial gift. Donors may support a specific exhibition or art show, video series, lecture, or other Museum programming. In return, we'll share ways to recognize your significant impact such as prominent name recognition and public relations opportunities. We would be happy to discuss ways your contribution could further the Museum's goals. Please contact us at donation@neonmuseumofphiladelphia.com.
Membership in the Neon Museum of Philadelphia means participation in a community of folks engaged in sign preservation, luminous art shows, discovering local history, and creating a stimulating, ever-changing art environment.  Your membership will be rewarded with members-only activities, discounts, and special event invitations.
Please only purchase one membership at a time.  Membership premiums may be substituted with items of comparable value.
A membership to the Neon Museum of Philadelphia is an absolutely unique present for friends, family, and co-workers.  People in the city will love the chance to visit the Museum and folks far-off will appreciate supporting our important mission.  Gift Memberships can be purchased for any level listed above.  Use the Gift Membership link to purchase the membership. In the Order Notes, include the name, email and mailing address of the recipient. If you're buying a membership that comes with a t-shirt, please note a size for your recipient. We'll create the membership based on this information and mail the member card and related merch to the recipient's address. The recipient will also receive an email notification to change their password in order to take control of their online account. If you have timing requests related to the membership being a surprise, please email us at info@neonmuseumofphiladelphia.org. We'll do the best we can to accommodate your requests. 
Annual renewable membership admits 2 people at a time and includes Museum library access and event notices.  Institutional membership enables you to offer any of your own members the opportunity to visit the Museum without them having to purchase individual entry or membership. Our institutional membership is designed for libraries, museums, schools, colleges and universities, and other cultural institutions. If your association or group doesn't quite fit into these categories but you'd like to talk about acquiring an institutional membership, please contact us to discuss.
Does a particular sign speak to you? Support the Museum by symbolically adopting one of our over 120 signs! Adoption is a fun way to show your love of a particular sign or business while supporting the Museum. Adopt as an individual, group, family, or organization. You can also honor a loved one or provide a unique gift. When you adopt a sign, you'll receive a Certificate of Adoption and prominent name recognition.
Choose Your Adoption Level: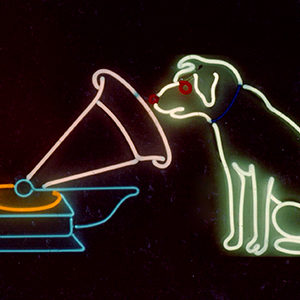 Do you have videos of old signage? Images of 20th century roadside America? Old Philly photos? We're building a media archive! We seek videos, PowerPoints, podcasts, and other digital media to show at the Museum.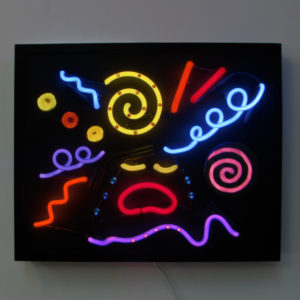 We offer varied  programming in signage, 20th century roadside America, and Philly culture.  Is there a program you'd like to run?  Art you'd like to show?  Artifacts you'd like to display?  Contact us to talk about your art or presentation ideas.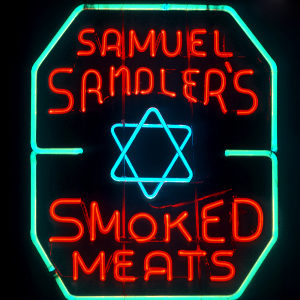 Do you have a piece of classic neon signage to donate to the Museum?  We're always looking to expand the Neon Museum of Philadelphia's collection.
We're particularly interested in neon pieces that display neon artistry or add to our understanding of Philadelphia and American culture.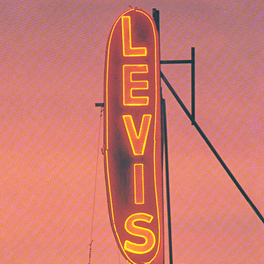 Do you have a tale to tell? Was Dad in the Levis 50 Year Club? Got souvenirs from H&H? Know the neighborhood hardware or drug stores we're highlighting? The Museum collects signs, stories, and the memorabilia that illuminates them. We'd love to hear your experiences with our signs and the businesses they symbolize. Thanks for making Philly history!
The Museum can always use additional supplies or upgrades of current ones. Our Wish List includes:
lightweight portable seating: folding chairs, small couches, '50s style glider
collapsible tables
display cases with glass front and top
library book cart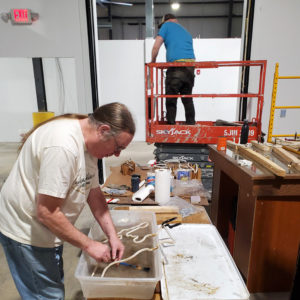 We seek volunteers to help run the Museum. Volunteers will participate in a variety of activities: greeting visitors and setting up art shows, answering neon questions, and operating the Museum Store. Volunteers will also show videos and collect oral histories.
Enthusiastic people with background or interest in these areas are needed to help create the Museum experience. Love of 20th century Philly history and the American roadside are also valued qualities.
If this cup of water ice is your flavor, please contact us.